Using Technology in the Hiring Process
By Carlos Olave, Head of Global HR, LG Electronics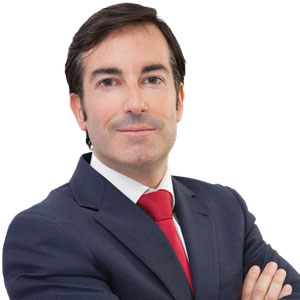 Carlos Olave, Head of Global HR, LG Electronics
LG stands for innovation.
Staffing and recruiting has experienced significant innovation in recent years. We have witnessed the emergence of social networks as a job searching and talent recruitment tool, recorded and online interviews, blind recruiting, application of gamification, use of artificial intelligence and big data in the recruiting process as well as the concept of candidate experience, among others.
HR faces challenges today that old tools and practices cannot resolve properly. This may be the reason why recruiting practices have quickly adapted to the most innovative tools and why this process has accelerated over recent years. These challenges are related to the fast changes that all industries, markets and companies are experiencing. They are shaped by the new generation of candidates who have grown up in a highly technological environment, by the required quality and speed of the recruiting processes and by the compelling need to develop a reputation as a good employer.
All companies are competing to hire the best talent which is limited for some positions, many which require very unique and specific skills. HR needs to reach the biggest potential audience possible and customize the employee value proposition for different groups. HR must also be fast and effective in acquiring the best talent that can quickly address the company's needs and achieve the best results with a high chance of success. HR wants their organization to be recognized as the employer of choice and the organization to be seen as one of the best employers in the market. Technology has proven to be very useful when trying to overcome these challenges and is the best partner to win the "war for talent" in the current era.
Companies in the tech sector might appear to have an advantage when it comes to hiring great talent using the most innovative recruiting tools compared to non-tech organizations. However, this is not the case.
A company's digitalization depends on top management's determination to make meaningful progress in this area and its effectiveness in creating a different culture where innovative processes are continuously developed and implemented. The challenges mentioned above are common to all companies regardless of the sector they belong to and the level of digitalization, so every organization has no option but to embrace the new trends for staffing and recruiting.

Whenever there is talk about technological innovation and its application to company processes, HR's guiding question should be, "Does this technology help improve the expected result of the process?" In the case of staffing and recruiting, this usually means, "Are companies targeting and hiring the best talent as a result of technological innovation?"

All HR professionals should be able to affirm this question before tackling a technology improvement project in staffing and recruiting. HR professionals oftentimes implement technological projects driven by the intention of not falling behind and demonstrating to supervisors and colleagues that their department also innovates and follows the latest management trends. This tendency can lead to starting a project without having clarity on its purpose or expected ROI.

The condition for applying technology to the staffing and recruiting process should be that it has a clear benefit and contributes to achieving the goal HR aims for: attracting and hiring the best talent. With this in mind, how can recent innovations help reach this goal?

- Blind recruiting, which many governments in Europe are promoting, prevents HR personnel from knowing the gender and age of the candidate at the first stages of the recruiting process. This helps avoid biases and makes organizations more diverse and inclusive.

- The use of social networks to attract talent allows HR to reach an unlimited number of candidates and increases companies' awareness by segmenting the audiences to target. It allows for the building and measurement of employers' reputations.

- The application of technological platforms, artificial intelligence and big data in staffing and recruiting allows HR to gain agility and speed when managing a huge amount of information. This helps to considerably reduce the time that recruiters spend sourcing, screening, interviewing and writing reports. In LG's case, it allows for the use of data as a predictor of the success that the candidate would have working in our company while helping us comply with personal data management and storage regulations.

- Candidate experience is a name derived from the marketing concept of "customer experience" and describes a candidate's experience during the recruiting journey. This is an area where technology definitely offers improvements and helps build engagement even before candidates join the company. It generates an excellent first impression for candidates and enhances on-boarding and the learning curve from day one.

Using technology in the staffing and recruiting processes helps HR recruit the best talent, optimize processes and reduce costs. But ultimately the main factor of whether a person is successful in a company is cultural fit. Machines can help predict this. However, there is something that technology will never be able to replace: the ability of human beings to intuit whether a person will fit into our organization.