Recruiter 2020- Hiring for The New decade
By Vishal Chhiber, VP – Human Resources, Emerio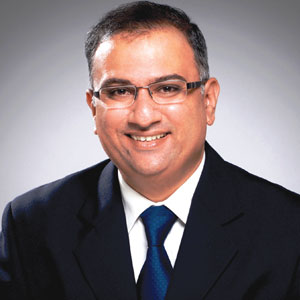 Vishal Chhiber, VP – Human Resources, Emerio
As we are about to step in the next decade, the hiring landscape continues to evolve at a very past pace. The recruiters whether in-house or through staffing and recruitment agencies, need to keep pace with these changing trends. The role of the recruiter is more so important not only from the perspective of the organisation whose hiring needs are being met but also as much now is the onus to guide the candidates towards their right role fitment into those organisations.
Sharing a few important trends that have changed or are changing as we discuss. This will help us get a better insight into what the new age recruiter is required to evolve into to be more efficient in their roles.
No distinction between active and passive hiring
The line between active and passive hiring as well as candidates who can be slotted in either is more blur now then it has ever been. Like timing the stock markets you can never be sure when the passive candidate moves into the active zone and will be open to explore new opportunities. The reason for the lookout is very unlikely clearly defined and it is for the recruiter to now understand the patterns and decode when and how to approach the candidates who are in different stage of their search. The challenge being to evaluate basis the analysis of the candidate, when to only sniff, share or even hard sell an opportunity. Passive candidates are an important talent pool provided they are approached at the opportune moment. So keep at it but with measured degree of moderation.
Hiring sources galore – social media dominates, which one to choose?
When the social media evolved to being the go to medium for anything and everything, including for business, information, professional or personal needs, it was but natural for recruiters to step in. Earlier they limited themselves to the professional business sites like a LinkedIn then moved into popular non-business related sites like for Facebook, twitter, Instagram and now the list goes on. So while there is no taboo to the social media tool that is being used, more importantly the recruiter needs to first understand the social media tool itself in terms of why does it attract traffic.
In recruiting, there are no good or bad experiences – just learning experiences!!
Traditional job advertisement which are suited on a company Career Page or a Job Boards is just not appealing enough to be seen in a social media site or through a link which takes you from the site to your ad. So you are actually competing with social media in terms of making your job ad content appealing else you are just a click away from being forgotten.
The details on the company, job and … something more?
No longer can you share a nicely formatted Job Description with the company logo and share a few fancy slides and web links to the candidate to showcase what a great find the company and job is. The candidate would have most likely explored current and ex-employee feedback on social sites like Glassdoor and would have some uncomfortable questions to be answered. It is for a recruiter to do their homework first and familarise themselves about what content is there in the social media and get the answers from the company so that they are able to portray the organisation in the correct light with a balanced perspective.
Different strokes for different folks
This adage applied to hiring in today's world too. We have in organisations four generations of worked working together side by side. So we would also have this diverse pool of talent for a recruiter to hire. Hence as a recruiter you need to familarise yourself with the unique characteristics of these generations, their approaches to work and life in general, before approaching them and even recommending them for roles in organisations. It would suffice to understand these summary characteristics for recruiters to assist them.
Beyond a recruiter to being a Career Coach?
Basis what career stage a candidate is in, those in mid to senior levels and some even at early stages of their career are not looking at a job but a career with a path. A recruiter basis his familiarity with the organisation may or may not be aware of this, but in today's day and age they need to. It is easier for an in-house recruiter to know and have these details but is as important for an external recruiter. Then again they should not be limiting themselves to the current role and organisation alone but even share a much longer perspective dependent on the maturity and interest level of the candidate. This can really be a deal-breaker for the relationship between a candidate and a recruiter. Handled with maturity and backed by relevant information, can go a long way in assuring the candidate that he has a career ahead of him and not just a job. Recruiters need to own the job and the company and subsequently share genuine concern on a candidate's career for them to effective. This softer side has no substitute in technological terms no matter how much the hiring space may evolve.
Final take
The points shared above for a Recruiter 2020 include skills that can be easily learned, knowledge that can be acquired and more importantly a mindset that can be cultivated over time with the right intent. The hiring space is and will continue to be an ever evolving space. It is for the recruiter to observe and learn from these changes to continue to be a trusted partner to the organisation they are hiring for but as much to the candidates that they are guiding towards new opportunities.