Mind the Gap
By Galia Jenshel, Director - PwC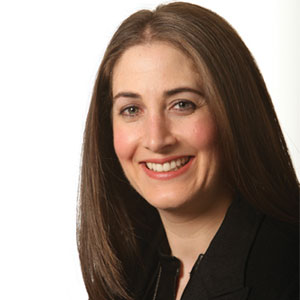 Galia Jenshel, Director - PwC
Who could argue that top of mind for leaders today is finding and keeping the right skills for the future as they know that the limited availability of skills is a significant threat to growth. This is not an easy topic to address with no one right answer, however what could be said with certainty is that you can't get only one thing right. Ensuring that you have the capabilities you need to deliver on strategy involves an entire ecosystem of informed, deliberate and aligned processes, practices and decisions across the employee lifecycle and transformation agenda.
Many organisations have changed their people strategies to reflect the skills and employment structures they need for the future, but only a handful will have done so meaningfully, in a way that drives consistent decisions or leverages mature and modern approaches to attracting and retaining talent. Of course this hinges on what organisations consider to be talent, but more importantly on a deep knowledge of the talent they already have hiding in plain sight.Once leaders stock take the capabilities they already have and understand the gap between have and need, they can move quickly to develop the people strategies that will enable them to re-engage, innovate and differentiate.
In defining the future workforce profile, it is often tempting to focus on technical capabilities and while the need for data analysts, robotics engineers and other tech specialists is clearly growing, it is just as important to ensure that we understand the possibilities of new technologies and how people will interact with them. Importantly, as operations become more automated, the value of skills that can't be replicated by machines is increasing and many organisations now rank personal attributes and behaviours such as adaptability, creativity and collaboration on a par with traditional skills.
Strategies to bridge the gap between current and future must become woven into the fabric and culture of the organisation so that interviewers know exactly what they are looking for in candidates, investment in L&D is targeted and transformation initiatives are not eroding the precious talent already employed and engaged. A key driver of transformation success is having the right capability mix to deliver now, through the various stages of transformation and into the future, however staff reductions could hollow capability and decrease succession, affecting the ability to have the right workforce to deliver on the strategic agenda.
It is not just about HR, everyone in the organization needs to be made aware of those deliberate choices and be equipped with the right tools and processes.

Organisations are facing tough competition in attracting people with commonly sought after skills and inevitably, this requires new approaches to hiring. This is especially true when behaviours and personal attributes have never been more important. Leaders now realise that they need a workforce that is not just technically capable but one that can also engage and understand customers, adapt to overlapping and exponential change and continuously innovate. Attracting and developing talent via multiple channels has always been common practice, however, there are under-represented populations are far less likely to be found through normal channels or less likely to respond to traditional recruiting outreach. Some organisations are finding great success utilising modern strategies such as higher apprentice programs, return to work programs, talent exchange, neurodiversity programs and contingent talent pools

Accelerating operational developments underline the need for a fundamental rethink of people strategies. This includes assessing the impacts of new technologies on job roles, accountabilities, skills and mindset, and the redesign of jobs to take account of emerging new business models and disruptive technologies. An increased focus on modern workplaces and the employee experience will play a vital role and be a differentiator for talent attraction and retention. The questions that every business leader should be thinking about include:

• What capabilities are needed in the future and how will they change over time?

• What skills, knowledge, behaviours, and personal attributes are needed, and where?

• What are the implications of new technology?

• What will future workforces look like (e.g. demographics, diversity, education)?

• What is happening with the labour market and work patterns?

• What are the factors that drive talent retention?

• What are the experiences that are important to our people?

• What capabilities have we already got and how do we best protect them?

• Where could we look for the capabilities we need outside of 'normal' channels or what foundations and/or investment is required now to build them?

These questions lead to 6 priorities for every organisation today seeking to build the right foundations for the future:

1. Identify the current capability profile to understand the workforce you have

2. Create a clear view of the capability mix required to deliver on strategy and build a future workforce profile to identify critical capability gaps between current and future

3. Design modern and innovative talent strategies to accelerate the shift to the optimal capability mix and workforce model while reducing risks
4. Ensure alignment and ownership across executive team

5. Embed strategies across the employee lifecycle and into transformation initiatives

6. Build the capability for continuous review and adjustment.