How recent advancements in Staffing and Recruitment have been impacting the business environment
By Antonia Jennings, Head of Talent Acquisition APAC, Commvault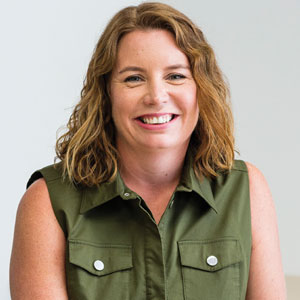 Antonia Jennings, Head of Talent Acquisition APAC, Commvault
The world of recruitment has been transformed over recent yearswith our workforce being reinvented, moving from traditional, on premise populations to a world ofmobility gig workers and crowd sourced working groups. Despite this, according to recent studies only 8% of organizations have a mature environment ready for this alternative workforce.
There are three key trends that impact an organisations ability to adapt and scale in terms of recruitment in this new era of workforce expectations and working environments:
Changing Candidate Expectations
The landscape of the workforce is changing rapidly and employee expectations are evolving with those. Employees are looking for more from their employer, and it's not the incentives that companies have traditionally relied upon that employees are expecting. Pay increases are far down the list when compared with other incentives such as flexible working arrangements, the ability to blend life and work priorities, career mobility and the need to feel fulfilled in their work while also contributing to a wider good. Unfortunately, there are still many companies that have not recognized these shifting expectations and are still not prioritising the types of rewards that their employees value most. This is leading to many employees feeling less satisfied and hence less incentivized in their day to day work.
These non-monetary rewards are exactly the factors that will attract candidates to a company now and even more so in the future. For instance, companies need to embrace the reality that many jobs no longer require the provision of a fixed desk or even a physical office. Instead, companies should invest in the types of space and technology that allow employees to connect and work productively in whatever way they prefer, allowing employees the flexibility to focus on their family, pursue a side gig, or volunteer their time with a worthwhile cause. Working in this way leads to employees feeling trusted, valued and fulfilled.
Rapid Technology Advancement and Automation
Technology in the world of recruitment has evolved rapidly over the last few years, automating manual processes and enabling companies to source from a wider pool of candidates.
Throughout the recruitment process, successful candidates should be given a taste of the great onboarding and culture they are coming into and unsuccessful candidates should feel like they still got something out of the process and compelled to try again in the future
These technology changes have also allowed candidates to assess and apply to companies far more efficiently and even cross borders.
We now have the ability to automate the end-to-end recruitment process to the point where there is very little need for human interaction.
In today's world we can use AI and psychology to define the key success competencies for a specific role and its future within the business, we can build this into a mobile app and candidates can apply and be assessed at any time they choose and on any device they want. This is not only for their skill set but humanistic traits such as empathy, teamwork and EQ. There are talent assessment software tools to tell us if the language we are using in our adverts and employee communication is biased towards a particular gender or other demographic, to ensure we are targeting a diverse applicant base.
With this influx of available technology, companies need to keep up to date on trends and integrate these new solutions into their recruitment stack, while at the same time, keeping in mind candidate experience and cultural fit. This will ensure they remain competitive in their recruitment, attracting and finding the right talent fit for their culture and strategy at the right time.
Customer Experience equals Candidate Experience
Customer experience has never been more critical in a world where consumers are making choices between products every few seconds. They have the freedom to pick and choose what they want from the minute they wake up and companies are battling to ensure that their customer experience is their unique selling point. This is no different in the world of recruitment. Companies wanting to attract the best and the brightest must ensure their recruitment teams hold themselves to this standard when interacting with candidates. Candidates can use multiple platforms such as LinkedIn, Glassdoor, Facebook and Twitter to rate and deliver feedback to organisations in a public setting as well as see the ratings and feedback given by other candidates and former and current employees. No matter how automated it may be on the backend, candidates expect a personalized experience from companies and they are no longer going to quietly accept the standard rejection email template. Throughout the recruitment process, successful candidates should be given a taste of the great onboarding and culture they are coming into and unsuccessful candidates should feel like they still got something out of the process and compelled to try again in the future. If you can provide this experience and forge a connection between a candidate and your brand, whether they work for you in the future or not, you will be creating vital brand and company advocates in the market. It is vital that leaders in organisations take candidate experience as seriously as customer experience as not only could candidates be your customers at some point, the moment they apply they are your consumers and like any consumer, if they are not happy, they will let you know about it, along with everyone else.
The rapid changes organisations are facing need to be on the agenda of the C suite if companies expect to stay ahead of the game, attract the best candidates and amplify their brand. Accelerating change readiness, creating agile work structures and investing in your people are key elements in ensuring your company is scalable, sustainable and successful.