How HR can Make your Digital Transformation more Successful?
By Gary Lee, Global Head of leadership & OD, Sivantos Group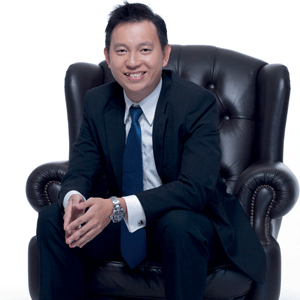 Gary Lee, Global Head of leadership & OD, Sivantos Group
Digital transformation has become a term synonymous with organizational growth today. Any firm that plans to increase market share or positively impact the top line using technology will usually be on a digitalization journey. Depending on the size of the firm, complexity of legacy IT systems and ways of working, a firm's digitalization journey may vary between 15 to 36 months.
As a business leader, embarking on a project of this magnitude requires significant implicit and explicit investments and success is a must to reap the desired business effectiveness and process efficiencies. How can HR play an important role in the digital transformation journey to increase the adoption rate and probability of success? Beyond people administration tasks, payroll, and recruitment, HR can take on a more strategic role to ensure that the digital footprint is continuously aligned with planned objectives through these three key HR drivers:
Driver 1: Organizational culture
According to the book, Tribal Leadership (2006), culture can be defined as a summation of employee behaviours and language. Without the right organizational culture in place, it becomes more challenging for the digital transformation journey to get socialized into the business and stakeholder management becomes an uphill journey if functions or business units are used to working in silos. HR plays a vital role in shaping the right employee culture through various "tools" like engagement activities or performance management.
Imagine if the organizational culture you operate in advocates openness to communicate, collaborative spirit, shared accountability and proactive problem solving. This would create a good foundation for any change effort related to the digitalization journey as employees would automatically find ways to work towards a common solution than to be bogged down by people politics, bureaucracy, and legacy practices.
This "ideal" work culture happens by design, as HR interventions are required to make it work. For example, HR can assess and reward desirable organizational behaviours through formal performance reviews and recognize team contributions rather than individual efforts. HR can also ensure that managers are assessed on how they role model the right behaviours and drive the culture within their teams on top of their business KPIs.
HR has a strategic partnering role to play in the digital transformation journey through these three key drivers: culture, talent management, and L&D
To increase seamless integration across geographical boundaries, HR can educate employees on how to be more culturally accepting and help employees learn ways to collaborate virtually more effectively.
Driver 2: Talent Management
How do business leaders ensure that the best employees are working on the digital transformation journey? This is where talent management comes in as HR plays a vital role in helping the business define the required traits, competencies, and skills for the different phases in the change journey and ensures the right employee fit.
Once defined, HR can assess employees through a variety of methods including personality assessments, 360 feedback systems, business simulations, case studies contextualized to the digital transformation journey, assessment centres and much more. To put it simply, HR value in this is the ability to define, assess, and develop a key employee's ability, aspirations, and engagement with the organization.
Capabilities that are required but not yet available within the organization can be developed from within as key talents become part of the talent management pipeline. Talent management also ensures that employees critical to the success of the digital transformation journey are continuously engaged and enabled to increase retention rates as turnover might potentially derail the change project. Having high touch points with these employees can help the business calibrate the sentiments about the change efforts and intervene from a HR or leadership perspective to remedy the situation before it worsens.
Driver 3: Learning & Development
When you mention "digital transformation" to employees, you are likely to get a mixture of enthusiasm, anticipation, uncertainty, insecurity, and fear amidst a myriad of other emotions. For some employees who are more digitally savvy, they might adopt a "It is about time!" mentality as they get excited about utilizing the latest technology innovations or automating manual processes at work. There are others who might be apprehensive about whether they can adapt to the introduction of new technologies or experience job insecurity should their job be replaced or made redundant after the digital transformation journey is completed.
HR weighs in heavily on this through learning & development (L&D) initiatives to manage the emotional, mental and developmental aspects of the workforce. In a sequential process, L&D will begin by working on aligning employees' mindsets towards a common understanding about the digital transformation journey. This is to reduce assumptions and bias about the digital change initiative. This is followed by increasing the digital capabilities of the workforce through e-learning tools, webinars, stand up training sessions, coaching, or peer-to-peer knowledge sharing. This will help reduce change resistance due to ignorance and increase the adoption rate of potential digital solutions.
For those who fear job insecurity, L&D can intervene by providing upskilling or retooling opportunities. This will allow them to integrate seamlessly with the newly implemented technologies or be reassigned to a new role once they have learnt the new competencies and skills required. This will definitely help create a more positive environment, which advocates the digital transformation journey.
As depicted in the three sections, HR has a strategic partnering role to play in the digital transformation journey through these three key drivers: culture, talent management, and L&D. When all three work together in unison, it becomes significantly easier to roll out project plans and increase the likelihood of accelerated success. This is the value that HR can bring to the business during times of digital change.