Driving Experimentation and Innovation- The Value of a Bottom-Up Approach
By Mat Yelavich, CIO, Nine Entertainment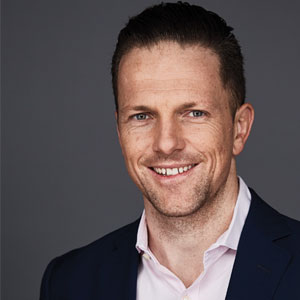 Mat Yelavich, CIO, Nine Entertainment
Media is one of several industries being disrupted by technology, but Nine's CIO, Mat Yelavich, argues that traditional players need to seize the opportunity and drive an innovation culture that encourages ideas from all parts of the organization.
We read the headlines every week. The media industry is facing fundamental disruption, and not just from the likes of Google and Facebook.
Apple, Amazon, Facebook, Netflix and Google are deeply focussed on owning 100 percent of the attention of the consumer, and the relationship with the consumer. Their strategies to achieve this revolve primarily around video.
For a player like Nine we must move fast.
In Nine's case the disruption of the traditional television business model has been on the horizon for some time. The old model of appointment viewing and a monopoly on home entertainment is evolving as we move to an on-demand world for much of our entertainment.
We cannot have bottlenecks placed upon the ability to experiment, execute, and innovate. As a technology organisation inside a large media business, our answer to this is to live and breathe experimentation and innovation, from the bottom up.
For us it isn't about the next 50M product. It is about the little things, the bottom-up innovation that can, in aggregate, make a difference to the competitive state of our business. It's the front-end dev experimenting with AWS lamda to reduce cycle time. It is the data architect reducing red shift costs by implementing Athena to query against S3 buckets. It is the infra engineer working with dedupe technologies to reduce storage overhead. It's the services team working on the roll out of SfB to bring cheap, democratised VC capabilities to the business. It's the .Net dev tuning a couple of stored proc's to reduce query times and free up our sales team to sell.
I believe that technology enables us to compete, and that technology does provide competitive advantage. The challenge is to capitalize on that opportunity and build an internal culture which has experimentation and innovation at its heart to capitalize on this.
How do leaders harness the power of experimentation and innovation? To me it starts by recognizing the need for both these things to be a core part of your culture, and then for leaders to define it for and enable it in their teams.
At 9Technology, Nine's technology division covering both broadcast and digital stacks, our senior leadership team has been clear around how we want to empower staff but also ensure that innovation can be used to help achieve key business goals.
We cannot have bottlenecks placed upon the ability to experiment, execute, and innovate
Our team, consisting of 145 staff, knows that as a broad definition, experimentation is a pre-condition for innovation, but also that it is not the same thing.
Just trying things out is not innovating. Yet we need to continue to support and promote experimentation time and activities, both formally through Hackathons and Innovation Labs, as well as informally by discussions within the team.
Both are a catalyst for innovation.
In our case, our teams know that experimentation plus innovation needs to make a significant contribution to one or more of the following four questions:
• Does it grows audience or extend our reach?
• Does it grow revenue?
• Does it reduces costs or provide other efficiencies?
• Does it improve engineering productivity?
To put both experimentation and innovation into practice earlier this year we held our first run at an Innovation Lab, which was considered a major success. Many great ideas were brought to the surface, and three of the four winning ideas are now being actively being pursued within the business.
Our Innovation Lab process begins with a media release – we challenged the team to fit their idea on to one page, presenting as if we were launching the solution. I don't mind saying we lifted this idea from a large, technology-focused company.
As a leadership group we then chose the ideas that we thought had the best chance of success, best fitted our strategic objectives, and met our definition and measure of innovation. From here, the teams expanded on their ideas in a 10-minute presentation to a group of executives. It was then the business whom challenged the ideas and decided where we should invest our time and resources.
The official winner was Cloud Nine – the use of AWS lambda to reduce our deployment time, and decrease operational costs. Lamda is referred to as server less compute, and enables us to dynamically allocate CPU and reduce the size and count of EC2 instances. Cloud Nine, coupled with our innovative modularisation of reusable Node.JS components, has had a major impact on delivery times and our responsiveness to rapidly changing business requirements.
We have many examples of such success. We had one of our devs implement server-side dynamic ad insertion for live content in 24 hours at our most recent Hackathon – sales were chasing us the next day for to deliver into prod. We've built both versions of our Native News App on a single code base, one using Xamarin, and the latest version in React Native. Both decisions were driven by our devs, and reduced development and maintenance time dramatically.
Our infra team is currently experimenting to drive down archive storage requirements with dedupe technologies and a centralized object store. We have recently gone to market with an automated trading platform for TV sales – architected in-house, drawing upon best of breed and internally developed products to put give our sales team to sell more and administer less.
Aside from the competitive advantage that experimentation has the potential to provide, most importantly it keeps our team engaged. It is critical in technology to attract and retain the best talent – they want the big challenges, they want to solve problems, and they want to have a say.
Innovation and experimentation are important for business due to a number of factors: the industry we work in, the competitive set that is ever increasing, and the globalization of our market.
With a growing number of competitors, the challenge for "legacy" businesses is to transform rapidly and ingrain a culture of experiment in order to enable innovation and make it possible to compete in a rapidly changing world.