A Note to IT Executives: Embrace your Wellness Program, your Employees will Love You for it
By Justin Jed, VP of Product Management, Limeade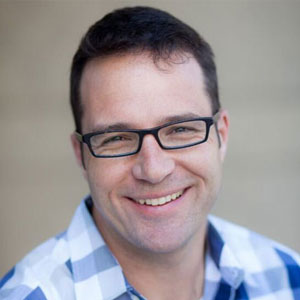 Justin Jed, VP of Product Management, Limeade
Let's talk about the misconception of investing in employee well-being. You might think that encouraging employees to form and sustain healthy habits, in and outside the office, will cut down productivity, or that managing the program will create extra work, but it's totally possible that wellness programs can lead to more engaged employees, and ultimately better business outcomes. And, there is data to prove it.
According to a recent report from Gallup, employees who are engaged at work and report good well-being are 30 percent less likely to miss work, and 27percent more likely to report that their performance at work was excellent. This echoes what we've learned in a 2015 survey published by Quantum Workplace and my company, Limeade, which found that when employees feel their organization cares about their well-being, they are 38 percent more engaged and 18 percent more likely to go the extra mile.
In simple words, an engaged workforce leads to higher retention, productivity and more profitability. But it takes a village (not just the HR department) to ensure the health, well-being and engagement of your organization's employees.
Corporate wellness programs have evolved from uninspired office workout rooms into sophisticated technology-based programs that incorporate biometrics, wearable data, well-being assessment data, preventive programs, coaching programs, gamification, social and much more.
Modern wellness programs can't progress without the support and expertise of the IT team, people who know more than anyone about:
• User centered design experiences
• Seamless HR-IT data integrations
• Reward and incentive systems
• Connectivity with consumer apps and devices
• Organization and tracking of personal health information (biometrics)
• Connections to numerous HR benefit programs (transparency tools, learning systems, etc).
• Safety and security of organization and personal data
To create a winning wellness program, the IT team must be at the table from the beginning. Here's what IT leaders should keep in mind before implementing one:
1. Make the Program Easy to Discover and Access
Too often we see well-being programs buried (alone) somewhere on an internal HR site, behind three single sign-on links.
The link between employee well-being and performance is undeniably interconnected
Start by making it easy for employees to discover and use. Consider streamlining several HR programs into one wellness platform. Why should benefits be here, EAP there, and recognition and rewards in other locations, when you are engaging a single employee? By bringing it together and making it easy to find, you'll drive people to use more of the services and programs intended to help them. Whether it's connecting to payroll or a recognition program, integrating HR programs and incentivizing employees to use them will enhance the entire employee experience. It will also increase participation in tools and programs that already exist.
2. Focus on High Value Integrations
No one wants to manage (or navigate through) a million vendors. Make life easier for your employees by offering simple, high value integrations. Partner with a wellness vendor that will curate the best for you. And, make sure the platform will integrate with the programs and services you already offer. One integration you can't overlook is with wearable devices. There are hundreds of trackers out there and you should give employees the ability to connect as many as possible. The goal is to provide choice and create one seamless experience with the best programs for your employees and give them the flexibility to painlessly track progress with their favorite device or app.
3. Create a Personalized Experience
One size doesn't fit all. And with today's big data tools, you can authentically create an employee experience that is more personal. The combination of big data and targeting capabilities gives employers the power to serve up the right content or programs to the right people, at the right time. Combining this with personal well-being assessment data, biometrics data, wearables data, and activities that reflect the company's culture, employees will have a more relevant and personalized experience. Use all the data you have to make it personal and adaptive.
4. Embrace Social
One of the key components of well-being is a sense of community, specifically between employees and managers, their teams and leadership. Integrating social and collaboration elements into a wellness program helps achieving sense of community. This may be simple cheers or kudos, team challenges to foster friendly competition or social collaboration. Some leaders are hesitant about opening up social networks. But we've seen that when you treat employee with respect, they act respectfully. There is little reason to fear employees behaving badly. In fact, over the past 10 years across 200+ customers and millions of users, we've only had to remove nine inappropriate comments. The millions of other comments are helping build community by celebrating success, cheering on others and bolstering team spirit. Whatever you add, make sure it reflects your culture and puts your employees first.
The Bottom Line is, Put Your People First
As an IT leader you know better than anyone how many programs, tools, vendors and services your team is managing. Adding a wellness program shouldn't become a burden, but a way to bring it all together. Not only should it improve employee well-being and ultimately business outcomes, - but also improve the employee experience by making other company programs easy to find and incentivizing people to use them. But this can't happen if IT isn't brought into the discussion early. Be sure your team is at the table to shape the wellness program in a way that makes
sense for your employees and your culture.
The link between employee well-being and performance is undeniably interconnected. What's your IT team's tips on creating robust wellness programs that puts employees first?